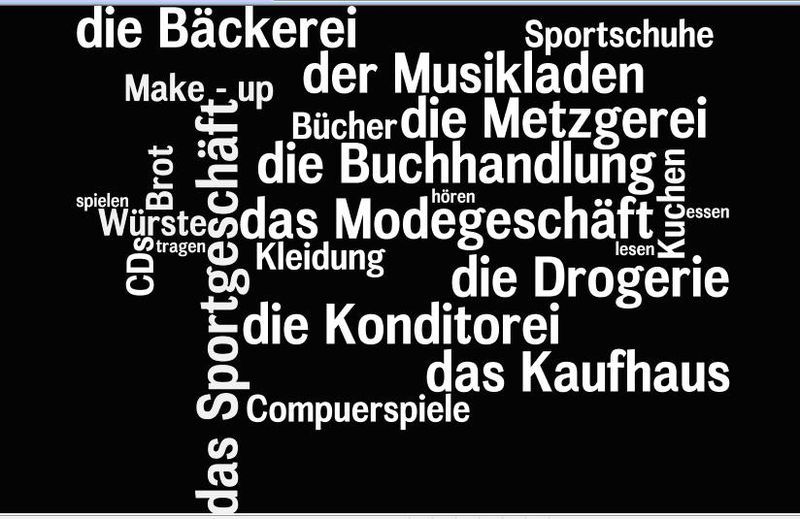 Year 9 will spend this week looking at the German names for shops and what sorts of products they would expect to buy in different shops.  We will introduce this new unit of work using the WORDLE above as a prompt.
Pupils will act as "detectives" and using hi lighter pens to colour code their WORDLE according to gender, nouns, verbs etc.
To complete the lesson, Frau Bewell will offer them each £1000 and ask them to go away with their newly found dictionary skills and make a shopping list of all the things they would like to purchase along with the shop names.
I will publish pupils' wish lists at a later date!