http://www.ph-ludwigsburg.de/html/2b-frnz-s-01/overmann/baf4/etreetavoir/4o.htm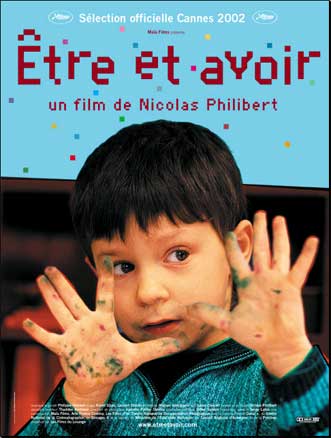 Download Être et Avoir - trailer
Devoirs - Homework
Watch the trailer by clicking on the link above and send your answers to the following 5 questions as a comment.

MESSAGE TO ANYONE NOT ABLE TO OPEN THE FILE :
If you can't get the link to work (sorry folks) then try using the direct web link to Youtube below.
http://www.youtube.com/watch?v=MuFD7WEe_yI
Deadline next Thursday :) Credits for first 3 to comment :)
1. Comment dit-on "a tortoise" en français?
2. On porte un unforme scolaire en France - vrai ou faux?
3. Fais-moi la description du professeur Georges (physiqement et son caractère) EN FRANCAIS
*NB*   Il est - He is     Il a - He has (also for age)
4.Que signifie "faire la bise" en anglais?
5. Il y a combien d'élèves dans la classe - treize ou trente?
Bonne chance!