Click on my weeme to enlarge.
To create your own weeme go to www.weeworld.com
Once you are happy with you weeme, printscreen before saving and paste into Paint then copy and send me the jpg file as an attachment to [email protected] with a French description of yourself (just a few lines is fine) and I will post it on the blog :)
REMEMBER YOU MUST ONLY USE YOUR FIRST NAME AND THE FIRST LETTER OF YOUR SURNAME EG. SUZI B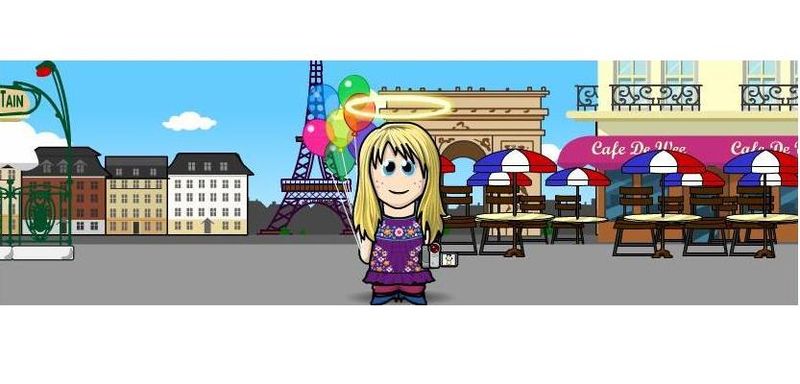 Bonjour.  Je m'appelle Suzi B et j'ai 32 ans. 
J'habite à York dans le nord-est de l'Angleterre. 
Je suis mariée avec deux enfants Amélie et Gabriel. 
Je suis prof de français et j'adore la France mais je n'aime pas le chou-fleur!