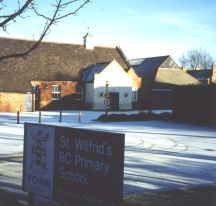 St Wilfreds are going to teach French phonics to Barkston Ash and vice versa - how exciting!!!
Download St Wilfreds Phonics 1 S A T
Please comment below:
How will this podcast project help to improve your French?
Do you enjoy speaking French?
Did you find this easy or hard?
Any ideas for future podcasts?