Year 9 will be starting a new topic on Tuesday.  They will be presented with the WORDLE cloud below and asked to work in pairs and try to a. work out the new topic and b. categorise the words into as many different types as possible.  We will also discuss why some words are larger than others.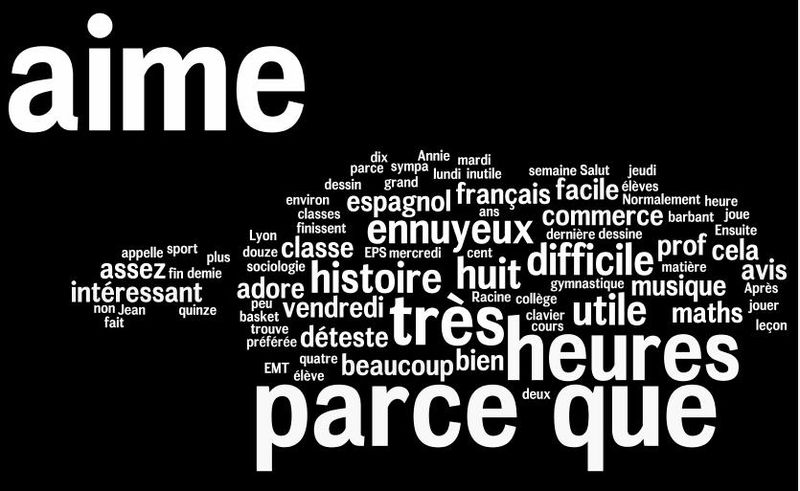 Attached is a file from MFL Sunderland which is the original text from which the WORDLE was formed.  We will use this in order to complete the sorting exercise (also attached).
Download Au college1 text and wordle PLTS
Download Au college 2 chart to complete
Finally so that pupils have a record of some of the new vocabulary, we will complete a cascade activity where each pupil shares 2 new words from the lesson with a partner and then snowballs their 2 words around the room to make 4, then 8, then 16 and so on.  Hi lighter pens will be available so that pupils can colour code their vocabulary according to gender / type of word.
I'll report back on how we get on :) Madame Bewell